DPMA's new patrol vessel bearing the name of Princess Gabriella was christened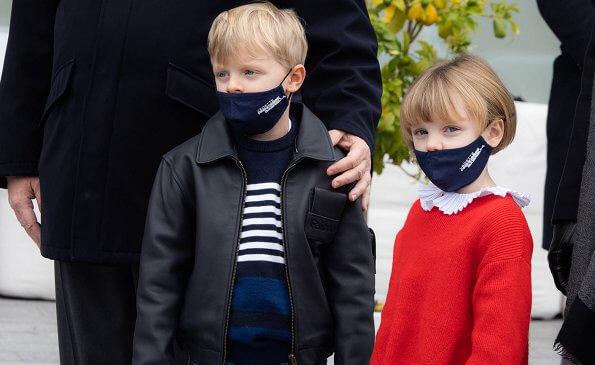 On Wednesday December 16, 2020, Princess Gabriella, accompanied by her parents Prince Albert II and Princess Charlene and her brother Hereditary Prince Jacques, attended the christening of the new patrol vessel of the Maritime and Airport Police Division(DPMA), which will now bear her name.
Princess Charlene and Prince Albert attended the 2020 Children's Christmas ceremony
Today, Monaco Princely Palace hosted traditional Children's Christmas ceremony as it does every year. On December 16, 2020, Prince Albert II, Princess Charlene, Hereditary Prince Jacques and Princess Gabriella of Monaco attended Children's Christmas ceremony held at the Princely Palace and gave gifts to refugee children. Princess Gabriella wore a new floral print raincoat from Jacadi Paris.