Working visit of Queen Letizia of Spain to Honduras, 2nd day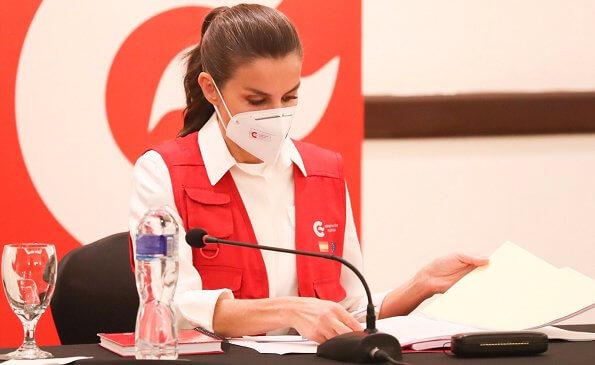 Queen Letizia is making a 2 day working visit to Honduras. On the second day of her visit, the Queen attended a meeting with the Honduran authorities. During the working visit, Queen Letizia visited a school and shelter in the Sula Valley, which are the areas that were hit hardest by the hurricanes. Forty percent of the population was impacted by the storms and half a million people was forced to evacuate.
Queen Letizia's humanitarian aid visit to Honduras, 1st day
Queen Letizia of Spain is making a 2 day working visit to Honduras on December 14 and 15 to receive more information about the situation in the country after the devastation caused by hurricanes Eta and Iota, and express the solidarity of the Spanish people in these difficult times. The Queen is being accompanied by the Minister for International Cooperation, Ángeles Moreno Bau.