Crown Princess Amalia celebrates her 17th birthday today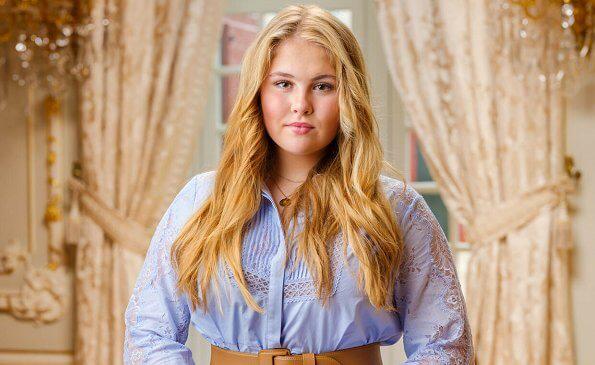 Today, Dutch Crown Princess Catharina-Amalia celebrates her 17th birthday. Catharina-Amalia Beatrix Carmen Victoria, the Princess of Orange, Princess of the Netherlands, is the eldest daughter of King Willem-Alexander and Queen Maxima. She was born in The Hague on December 7, 2003. On the occasion of the birthday.
Upon the investiture of the King on April 30, 2013, Princess Catharina-Amalia received the title Princess of Orange. This title can only be held by the heir to the throne. The Princess lives with her parents and sisters Princess Alexia and Princess Ariane at Huis ten Bosch Palace in The Hague. She attends the Christelijk Gymnasium Sorghvliet in The Hague.